Indians: Why some news channels thinks that every person is nonsense and a mad creature?
Take a brief snapshot here...
http://www.youtube.com/watch?v=WaGcejxlfVo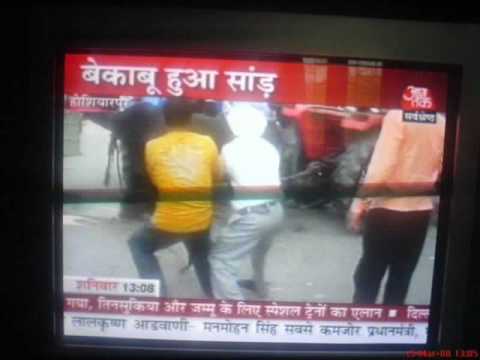 ROFL.....
I'll die out of laughing if I bothers to watch full clip :)
Update:
How is this one?
http://www.youtube.com/watch?v=x1-PWf80HtE
&NR=1
I dd see this video a few days back n one thing worth noticing is its the hindi channel that caters to the non sense most english channels like NDTV n CNN IBN dont do it but yes they are biased and when they report something we should be a lil skeptic of what they say, for they are TRP freaks :-)

the last one is an old one and its a genuine cut n since the girl was saying the morning news she is new and can be forgiven :-)

peace

I think yes if we take the latest example recently of Baba Ramdev who was in news before the hunger strike which was going very great. All the news channels are showing news about Bharat Sawabhiman and Baba Ramdev by advertising and taking full creadit of broadcasting. All are showing news about Black Money and telling their prons. But now I think no one is either willing or daring. In South India Political Parties have their own news channel like Kailanger TV of Karunanidhi and many more which is also accused in 2G scam.

Since, they have made all news channels 24x7, they need to show anything all the time..including this crap. They can't get real Breaking News all day.... so this weirdo stuff is breaking in their brains.

haha thanks for the videos...lol!

Really pathetic state .

You don't know whether to laugh or get angry.

Hilarious videos.

What do you think of the answers? You can sign in to give your opinion on the answer.

these are commercial channels,they provide every type of news for different people irrespective of whether you like it or not,Eating same food daily is too boring,thanks them for providing such type of joking news

chill out bro

if you dont like them , then watch DD NEWS AND DOORDARSHAN

THEY WILL GIVE ONLY RELEVANT NEWS WHICH YOU WANT

Well!!!!!!

Because, donkeys think all creatures in the world are so!!!

Only then can they make money.

just (MASAALEDAAR) Business.
Still have questions? Get answers by asking now.