PoLL: How do you like your potatoes cooked?
Mashed? Boiled? Fried? Baked? Fries?
https://www.youtube.com/watch?v=ihMMw0rnKz4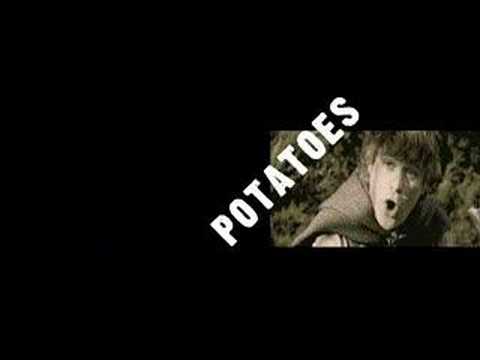 I just came here to check on my question but I have a deep love of potatoes so I just couldn't pass this question up! Like mine cut up into small pieces, then I drizzle a pan with olive oil and stick em in the pan on low heat, while flipping at intervals to ensure all sides are super crispy! Oven roasting them doesn't give them the same crisp. Lately I've been obsessed with mashing them, then sprinkling some cheese on top with some scallions as well. Then stick in oven so that the cheese gets browned. Soo yummy. Potatoes! Yay!

ALL OF THE ABOVE...I LOVE POTATOES.

If I had to say...it'd be:

1. Baked

2. Mashed

3. Fried (fried/fries is the same it's fried potatoes that are just called fries)

4. Boiled

What I like to do actually, is take small red "mini potatoes" (I don't know the name), and stick them on a skewer and roast them over my fireplace and add some salt. It's so fun and tasty I usually do that instead of eating popcorn on movie nights with my family, since we have a TV in all the family rooms.

Phoebe :*

What do you think of the answers? You can sign in to give your opinion on the answer.

All the options are delicious, but fried are my favorites. Yummm. Why is the most unhealthy food the best tasting? Ugh.

mashed....then make them into a little hill with a hole in the middle for the gravy.
Still have questions? Get answers by asking now.