Thar she blows again? Why is AOC showing her ignorance again by comparing immigration detention facilities with Concentration camps?
And yes, she is referring to Nazi type concentration camps because she does mention "Never Again," which is the slogan for remembering the Holocaust.
https://www.youtube.com/watch?v=F6aR6il3RgA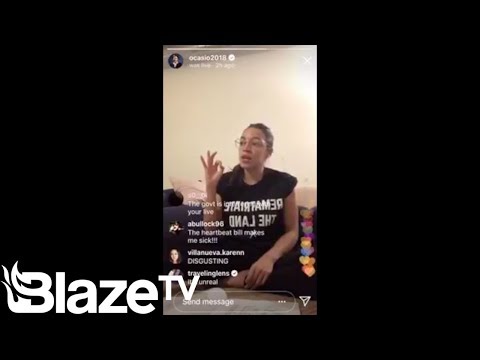 Most likely because historical facts and her are not friends. She like many rely on the media to tell them what

is going on or what happened years ago.

Former SSgt.

Actual historians with expertise in Nazi concentration camps agree that she's using the term correctly and appropriately.

Citations available on request, but really these semantic debates are a distraction from the evil being perpetrated there. Latest news: "Four toddlers were unresponsive, feverish and vomiting when lawyers visited them at a Border Patrol facility. In some cases their mothers, all of whom were teenagers, had begged for medical care and were denied by guards..."

She actually believes all this crap, now she is also a quick study who will drop this.; Give her 25 years, and she will be a strong conservative.

People who were forced into concentration camps were legal residents of whatever country they were seized from and for the most part were treated inhumanely and /or murdered. People who have entered this country illegally and are rounded up awaiting deportation are treated as humanely as possible while they await their day in court. The two are not even remotely comparable and Alexandria Ocasio-Cortez has disrespected those who survived or died in the Holocaust. She should be ashamed of herself for this bit of political grandstanding and she is not fit for public office. To those who suggested that she should run for president, she is only 29 and you have to be at least 35 to qualify.

Cold-hearted Trumpists have a difficult time recognizing human-suffering unless it's happening to them. Don't expect one to empathize with a Mexican or Latino. Having your children torn from you before they deport you is Nazi enough for me. Screw you, In.


What do you think of the answers? You can sign in to give your opinion on the answer.

How is she wrong? Explain.

https://www.texasmonthly.com/news/border-patrol-outdoor-detention-migrants-el-paso/


she was never educated on the horrors of concentration camps, immigration detention facilities are no where near as bad as concentration camps. Nazis would murder you if you even breathed wrong they would torture you just because they didn't like you, you had to work all day with no breaks at all, millions died in concentrations camps, she should stop trying to act like she knows anything about World War II.

Ever see Sophie's Choice or are you too young to know anything about anything? AOC has a first-rate brain, is able to think critically, draw comparisons, see connections, assess probabilities, and most importantly, she knows right from wrong.

Her making this statement is no big surprise. It's nothing new for her.

What's more troubling are the lefties who are bending over backwards to cover for her.

Just call her out and go on. If anyone doubts her hold on the party, take notice.

AOC is nothing more than a mental midget, skid-row bartender that was elected because of her name. She's the democrat's token "Latina". Large mouthed, ignorant, intolerant, professional victim, inexperienced, corrupt and arrogant... she represents everything that went wrong with the left
Still have questions? Get answers by asking now.